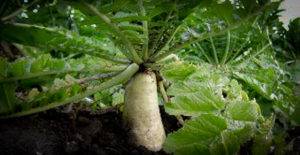 Cover Crops & Forages
When it comes to cover crops, forages,  and CRP grasses Weber Seeds can cover whatever needs a grower may have. Weed suppression, erosion control, soil health, and feed for livestock are just a few of the common uses for cover crops. The cover crop movement has been growing and growing in popularity, and for good reason. The results that growers and researchers have seen upon their acres is outstanding.
Whether it be a single variety or a custom mix you are needing, we are bound to have what will work for you. Here are just a few of the products that we offer to our customers:
Ladino Clover
An exceptionally growthy white clover that complements existing pasture grasses. Very good regrowth and persistence, making it perform well in grazing operation.
Driller Radishes
A nitrogen scavenger, the radishes have an extra long root system allowing it to pull nitrogen and other nutrients from deep within the soil back to the surface. Can also be used for forage or for weed suppression.
Cereal Rye
Fast growing cereal grain that absorbs unused nitrogen. Great for weed suppression. Rye with put out a huge amount of biomass, giving you options of baling for hay crop, grazing, or terminating and planting another crop directly following.
These are just a few of our many cover crop/forage options we offer. Give Weber Seeds a call and let us figure out what your needs are so we can help improve your operation.